Gameplay
Enter Caerras, the world of Legends of Venari, where you will be able to catch,
train, and trade powerful Venari along your adventures.
Tame
Seek and tame wild Venari as you explore Caerras, choosing your favourites along the way
Progression
Level up as you catch Venari, and become the best Venari collector in all of Caerras.
Pass to Play
Own or borrow a pass to gain access to all of Caerras.
Community
We're building alongside our community members to create the best game possible.
Explore New Worlds
Explore unique areas to unlock powerful rigs and mystical shops. You never know,
you may be lucky (or unlucky) enough to face the Kore's unspeakable power.
Alliance and Partnerships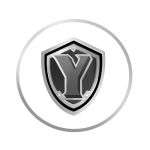 Roadmap
3750 Alpha pass sale
Public Sale Dec 12th 2021 9pm EST @ 0.11ETH
Early access to playable game MID DEC 2021
Players can start catching Venari creatures
Exclusive airdrops to Alpha Pass Holders
Additional gameplay features: Crafting, Travel, and more
Advanced tokenomics to support the play to earn revolution
Utility to Venari through a unique battle system
Player owned land to catch Venari, open world gameplay
Exclusive in person events, merch, plushies, and more
Provide a robust Developer SDK
Catch Venari from any platform and metaverse
Collaborations and more, including Sandbox / Decentraland
Join the early Alpha
Alpha pass users get exclusive perks and benefits. Be the first to catch the  1 of 1  exclusive Venari.
Hi there! My name is Professor Oswald, I'll show you the ropes.  Are you ready to start your adventure?